They Knows Boats - My Trip with Prosail
Posted on Oct 14, 2018 by: Lily Mercieca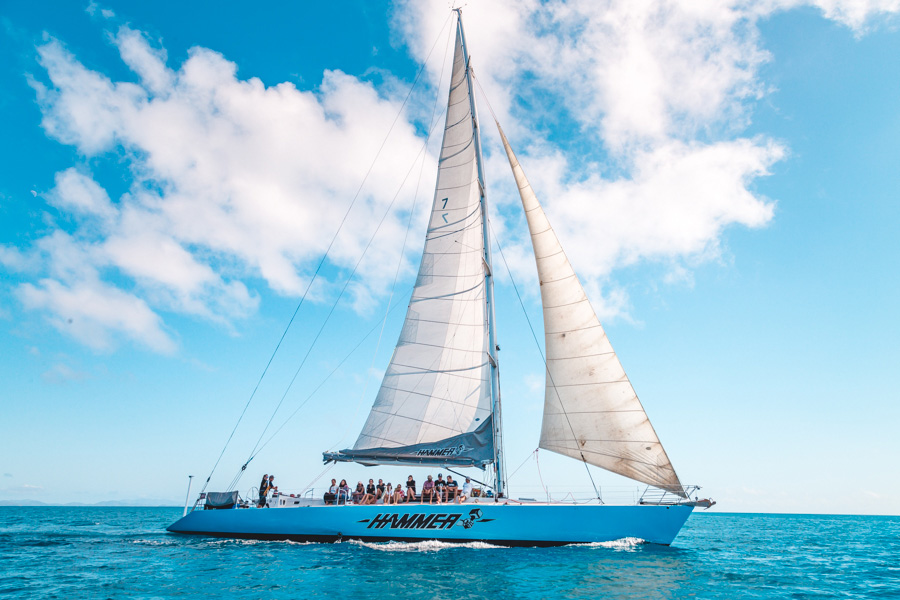 I arrived in Airlie Beach with no clue what to do with my one weekend in this little slice of paradise. I had checked into Base Backpackers on the main street and was enjoying a drink on a balcony overlooking the Coral Sea.
I quickly made some new friends who worked for Prosail, or Brosail, in town. After being told they had a one night sailing tour around the Whitsundays departing the next morning, I couldn't wait to get on the boat with them.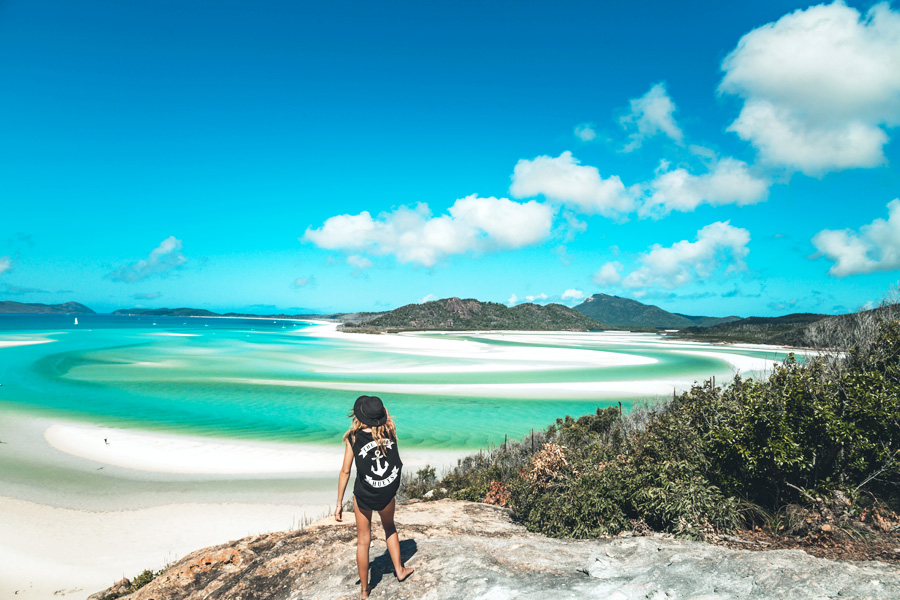 The next morning, after a badly needed coffee, I made my way to Abell Point Marina, where we would meet up with the crew and board our vessel for the next two days. I had never been on a Maxi racer boat before, but was pleasantly surprised with the newly done interior on Hammer. The sails were raised soon after leaving the marina, and we were off!
A couple hours of sailing later and we were mooring Hammer in Tongue Bay, which would be our dropoff point to Whitehaven Beach and Hill Inlet. A short 15 minute bush walk takes you to Hill Inlet, where you can take in the swirling sands of Whitehaven Beach.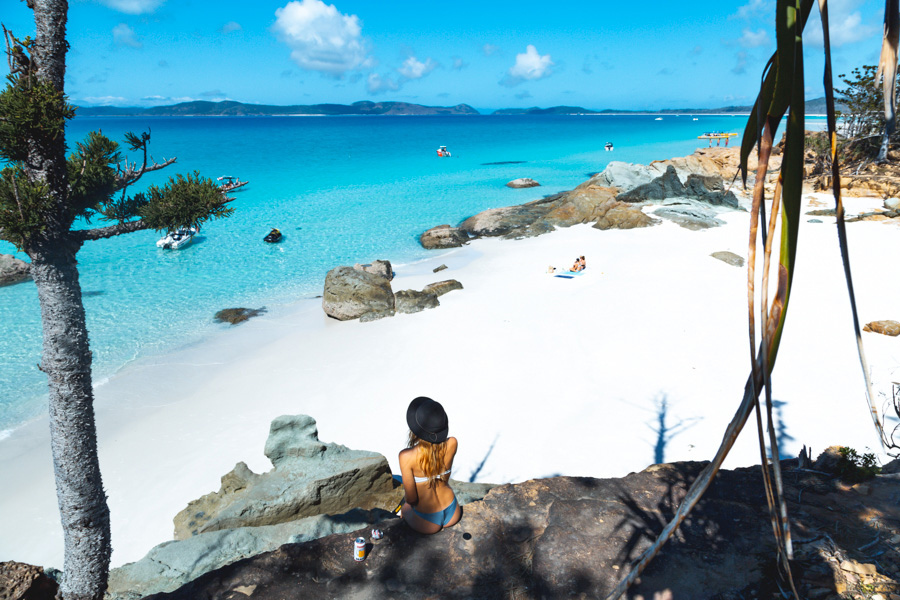 After taking in the views I began my walk down to Whitehaven Beach, the #1 ranked beach in Australia. Whitehaven Beach is divided into two parts, north and south. I explored the northern end, eventually finding a private beach off to the side where I enjoyed the sound of waves rolling onto the silica sands.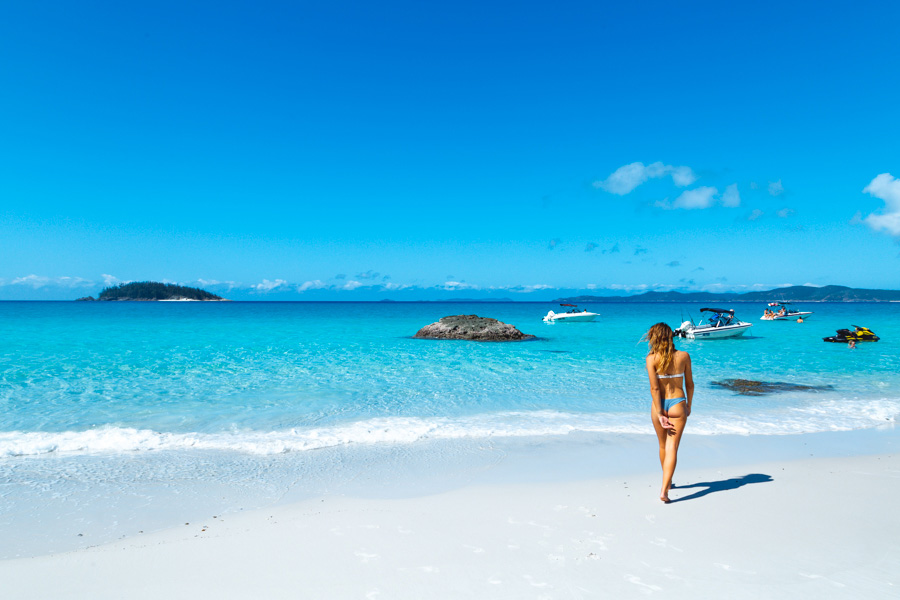 With my sun-fix finished for the day, it was time to head back to the boat for the evening. We set off to our ancorage for the night, and were pleasantly surprised with hot nachos once we were under sail.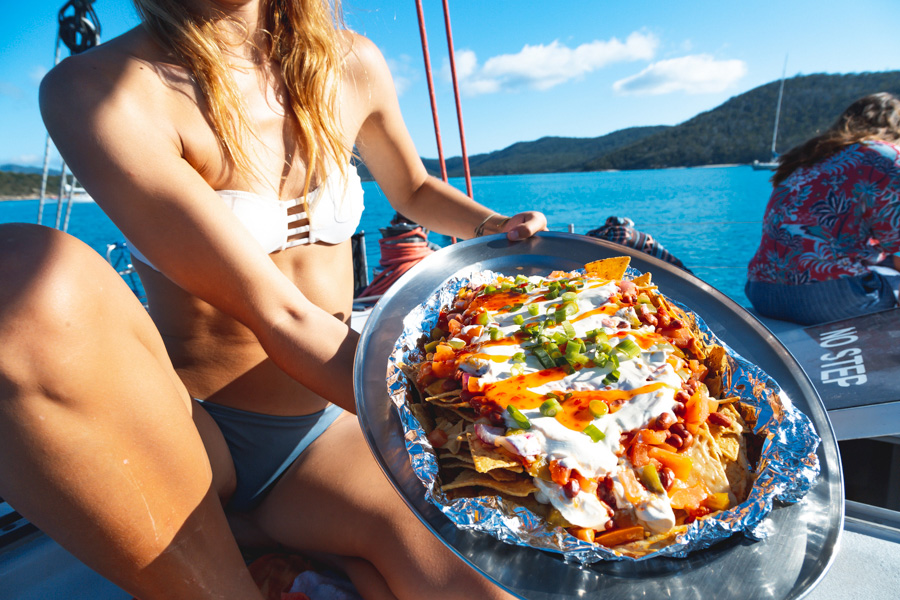 The sun was setting as we pulled up to our spot for the night, and I have to say, there aren't many places I've been to that compare to a Whitsundays sunset. Dinner was served as the sun went down, and the young group of fellow backpackers on board and I cracked open a few drinks while sharing our favourite parts of the day.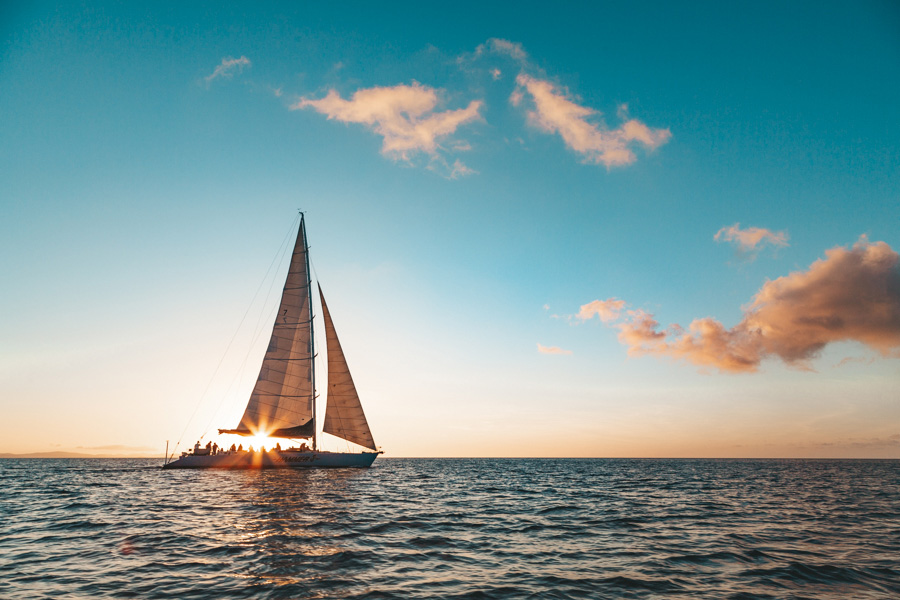 I woke up just in time to catch the sunrise, watching sea turtles heads popping up for their morning breath of air. After a quick bit of cereal, I jumped in the water to try to find my turtle-y awesome friend. Terry (As I was told) seemed to be waiting for me beside the boat. He hung around for a few minutes as I snapped a few pictures, cross that one off the bucket list!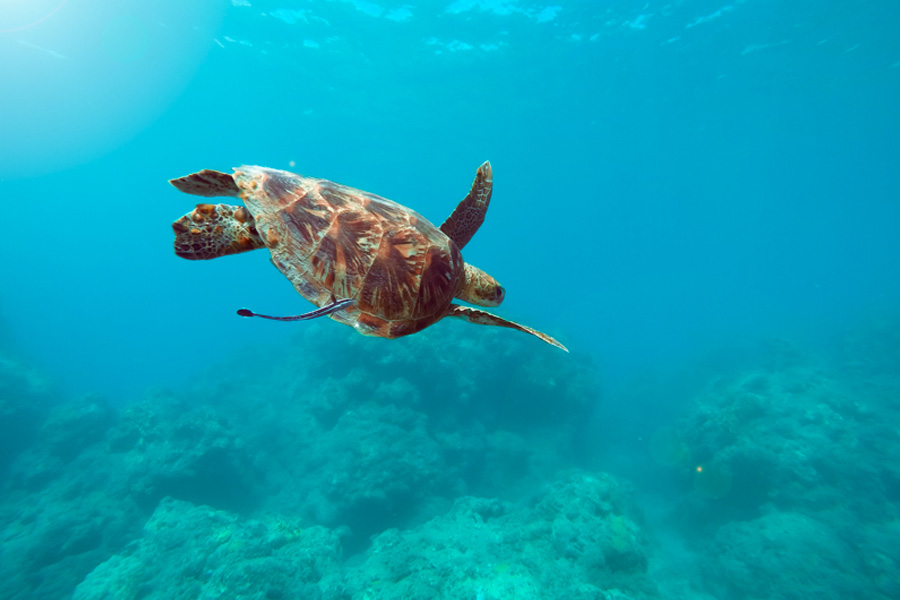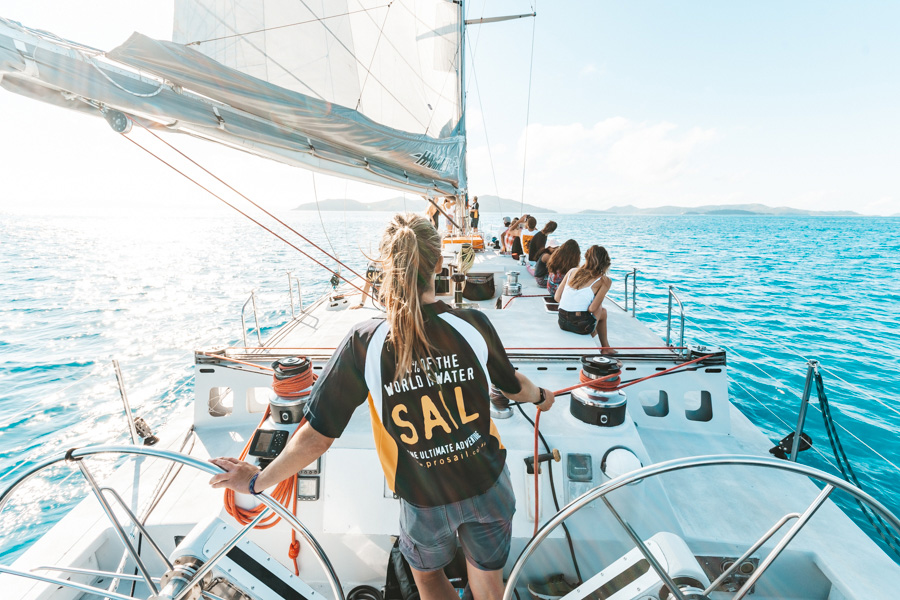 The sun was shining as we sailed back to Airlie Beach. A steady gust of wind had us home on time where we were invited to "Boaty's" for a boat afterparty. It was great to cap off the trip with the rest of the passengers on board, who I'm sure will be friends for life.
Check out Hammer on Airlie-Tours here!