GSL Fly Cruise and Bullet Day
Posted on Oct 30, 2018 by: Lily Mercieca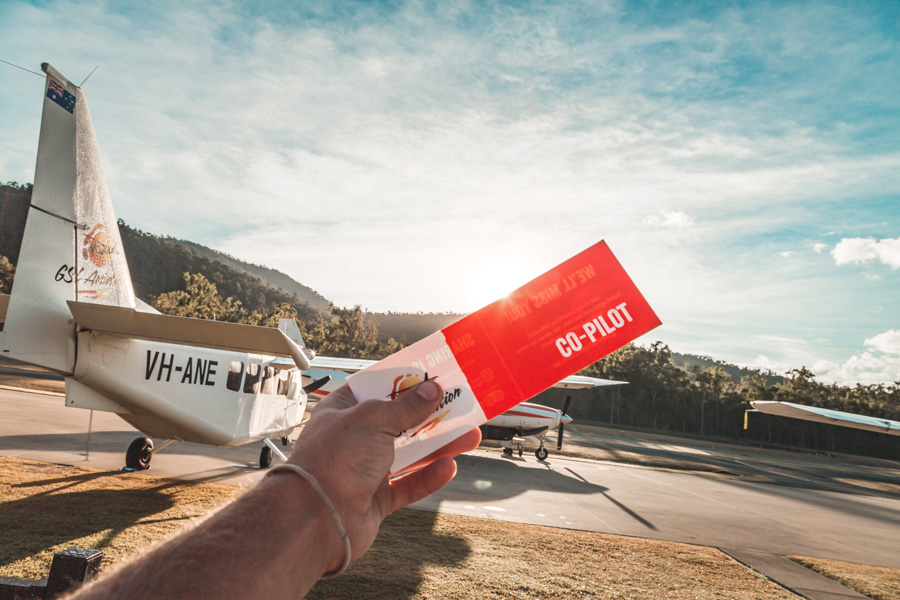 Two different perspectives of the Whitsunday Islands = two times the fun! The new GSL Fly & Cruise combo is an unreal way to experiences the inns and outs of the beautiful Whitsundays Islands and Great Barrier Reef.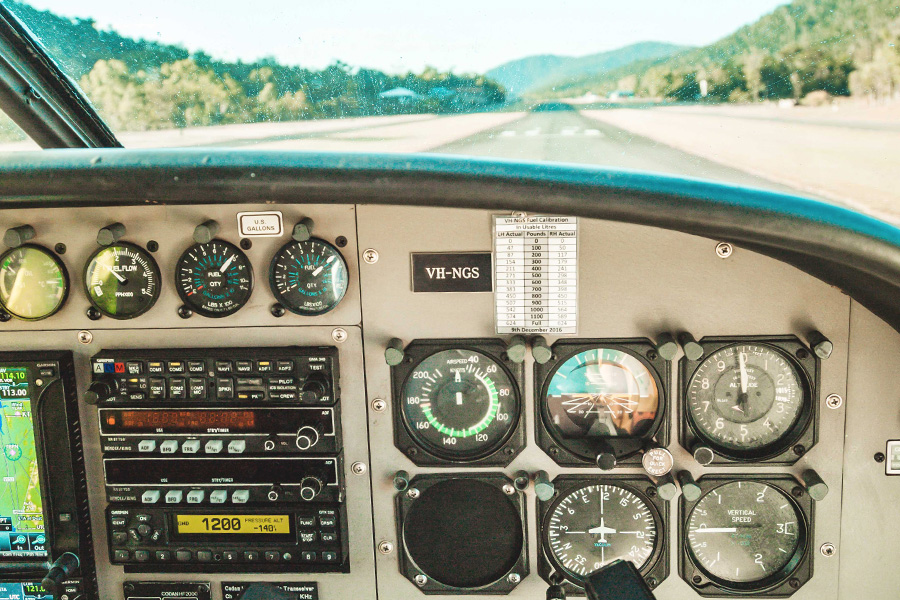 I mean, I knew a birds eye view of the Islands and surrounding reef was going to be good, but this was better than anything I could ever have imagined! Before 10AM I had already seen whales, bait balls, reef sharks, heart reef, Hill Inlet and Whitehaven Beach! And, believe it or not, my day didn't stop there, it kept of getting better and better!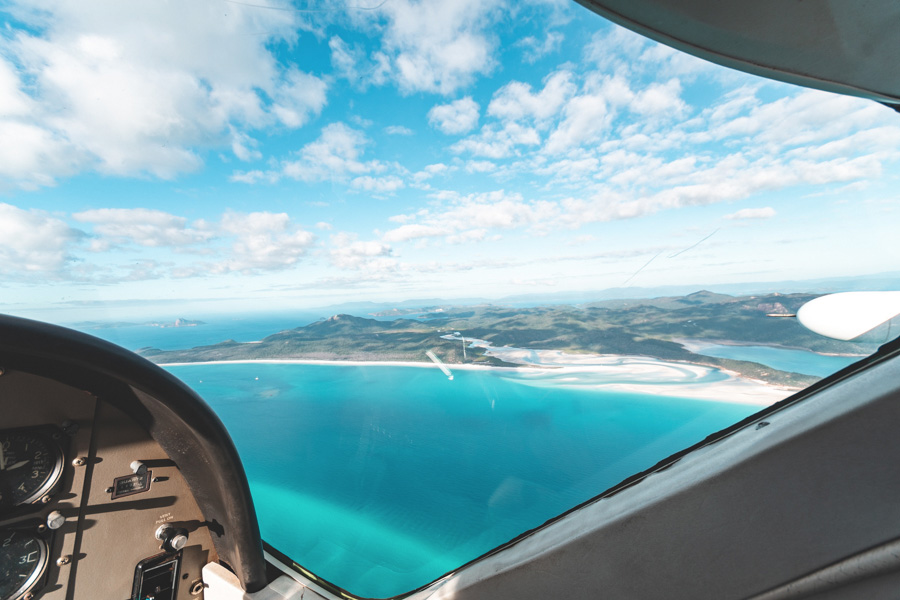 The flight left from Whitsunday Airport out at Flametree and took us out over Shute Harbour, the Molle group, Whitsunday Passage, Hook Passage, Hill Inlet, and the Great Barrier Reef - including Hardy, Bait and Heart Reef.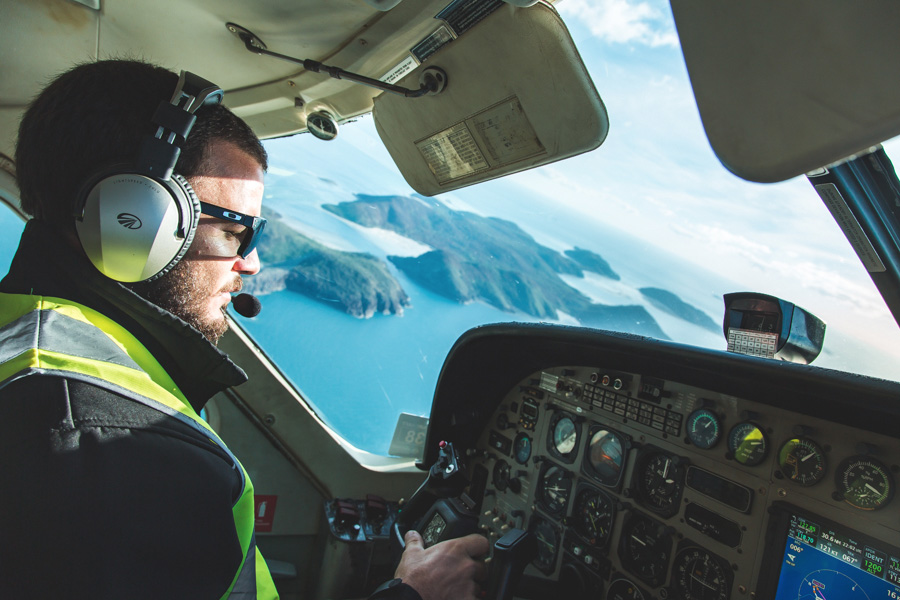 Our friendly pilot provided in flight commentary so we knew exactly what it was we were seeing below, and how long between destinations.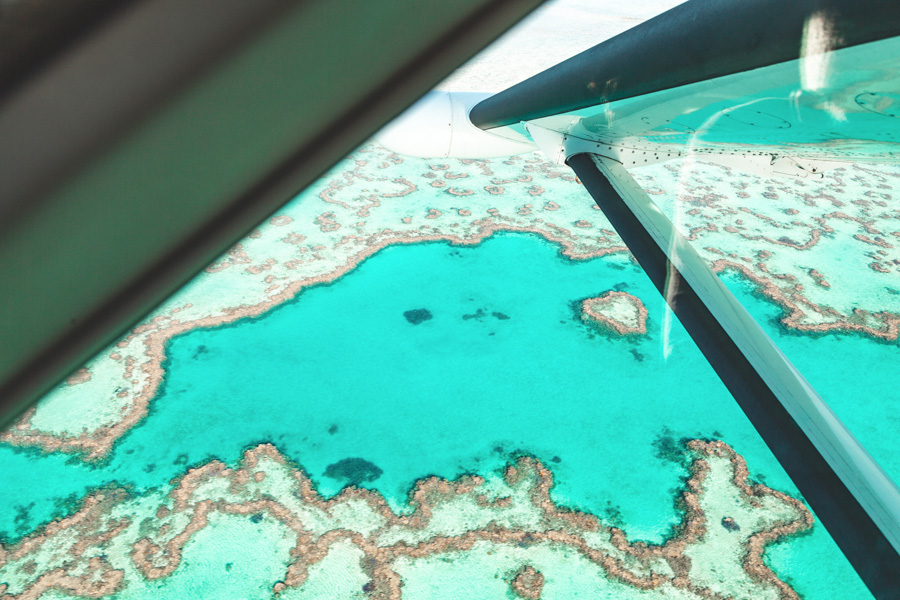 The famous heart reef! Named heart reef, because, well.... It's shaped like a heart. Once again, our pilot made sure we did not miss this phenomenal site, providing us with a count down as we neared the heart.
After our 1 hour flight, we returned to Flametree and we transferred to Abel Point Marina in GSL Aviation's courtesy bus.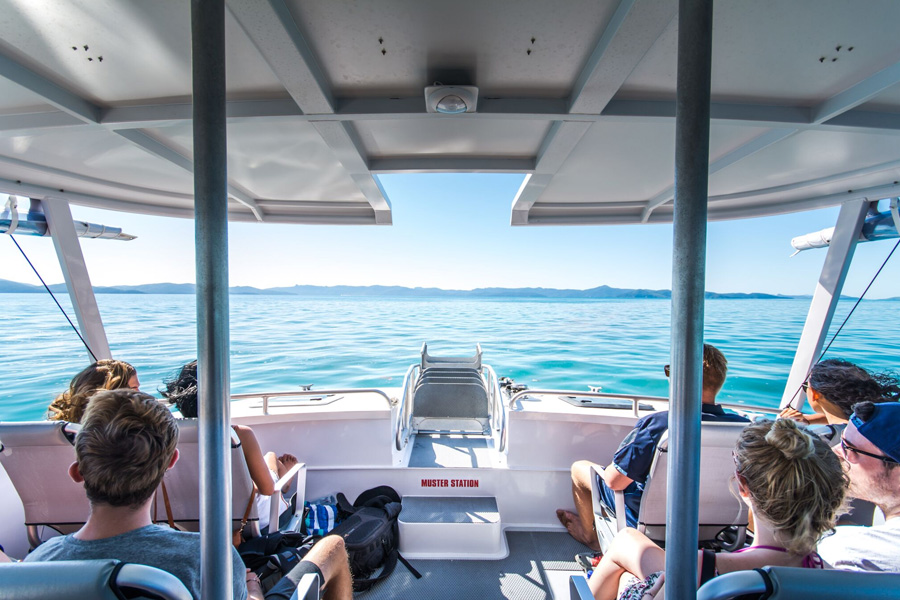 After seeing it all from air, we were excited to get amongst it! We were on the Sea Sprint vessel Whitsunday Bullet, which proved to be as comfortable and fast as we'd imagined.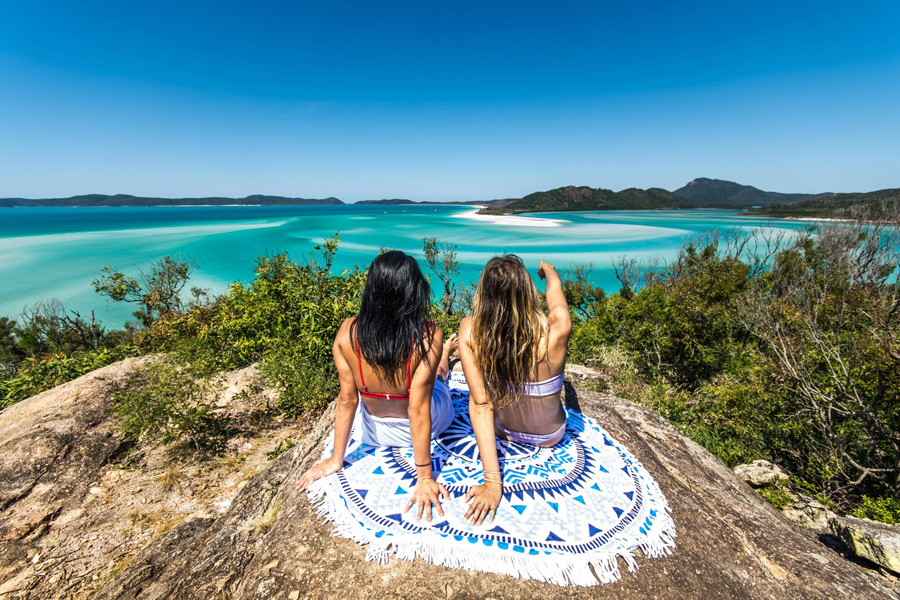 Our first island destination was Hill Inlet, on Whitsunday Island. As you can see, this is not a site you want to miss! The white swirling sands are pure silica, and slowly shift with the ever-changing currents, tides and winds.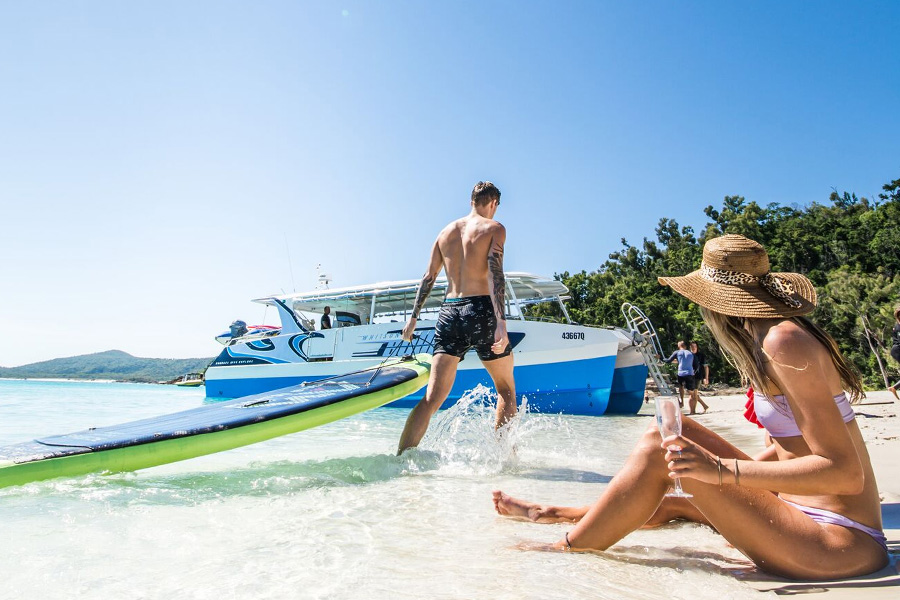 Once we finished admiring the beauty of Hill Inlet, we zipped down to the southern end of Whitehaven Beach where we were able to take a ride on a SUP board, and then relax with a drink, soaking up the sun!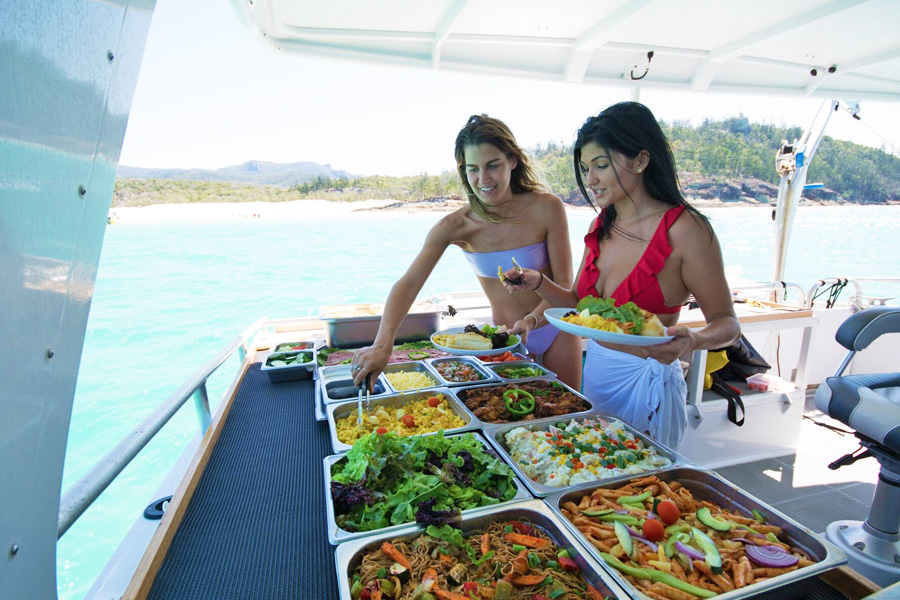 Needless to say, after an action packed morning we were pretty hungry and couldn't wait to dig into the impressive buffet lunch our crew, Jono and Lottie, had prepared for us whilst we were at the beach.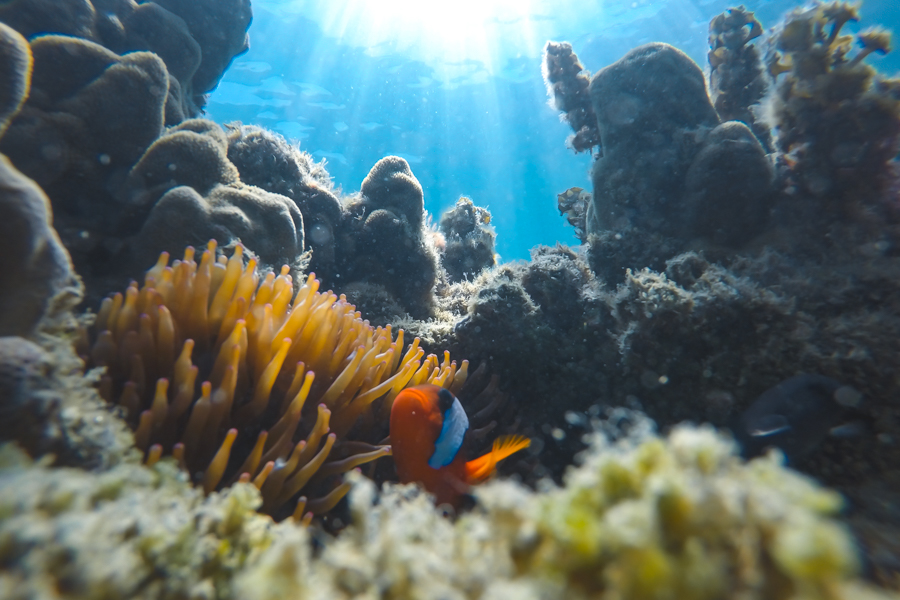 Our final destination for the day was Peters Bay! Here we snorkelled a vibrant coral reef, riddled with thousands of marine species and fish life. We were even lucky enough to spot a real life "Nemo".
Our day with GSL and Whitsunday Bullet was certainly one to remember. An absolute daydream!
Thanks for having me!
---
Check out the GSL - Fly & Cruise Premium Package here!